Martha Decker Wolz
August 11, 1935 – July 8, 2011
---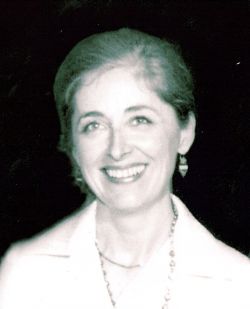 Martha Decker Wolz died peacefully at home on July 8, 2011, surrounded by her family. She was 75.
Martha was born in Waukegan, IL on August 11, 1935, to Marian Bellows Decker and Dr. Alfred Dennis Decker.
Martha is survived by her husband of 54 years, George, daughter Sarah (Peter Ory) of Seattle, son Chris (Eugenie Ballering) of Alexandria, VA, daughter Julia of Milwaukee, and son David of Wauwatosa. She was much loved by her grandchildren Maria, Charlie, Marian, Alexander and Anna. She is also survived by her sister Margy (Jerry) Eberhardt, and brothers Tom (Sylvia) Decker and David (Mary Louise) Decker.
Martha graduated from Lake Forest College ('56), did graduate studies in Political Science at UWM ('76), and received a law degree from Marquette University ('83). As a young mother, she taught English in the Milwaukee Public Schools, and as an attorney she worked in the bankruptcy courts, was in-house counsel for several local banks, taught business law at MATC, and enjoyed a small private practice.
Martha spent many years as a member of the Wauwatosa Curling Club along with her family. She was the founder of Twilight Curlers, the first evening curling program for women, and was proud to sponsor the Martha Wolz Event.
She pursued her love of art as a docent at the Milwaukee Art Museum for over 20 years. Martha led tours, wrote articles, gave lectures at the museum and in the community, and was incredibly honored to be named Docent of the Year in 2005.
Martha was very dedicated to her community over the years. She volunteered in her children's schools, taught CCD at St. Bernard's Church, was a member of the Wauwatosa Youth Commission, served as a board member for the Chamber Theater of Milwaukee and the Mitchell Park Domes, and knitted dozens of hats for the women and children at Sojourner Truth House. Martha enjoyed many years as a member of the Woman's Club of Wisconsin and was active on the board, and in many committees, events and clubs. Martha was a political activist and proud Democrat, working tirelessly on many local and national campaigns. She was thrilled to have been able to attend the inauguration of President Obama in Washington, DC.
Martha was a passionate gardener, a voracious reader of history, spy novels and everything in-between, and a jazz and classical music aficionado; she even played Schumann on her piano the day before she died. She was a true intellect and loved to discuss books, music, and politics, and enjoy a good political joke. She and George loved to entertain friends and family in their grand home on 74th Street in Wauwatosa, which they had restored over the nearly 40 years they lived there.
A year and a half ago, Martha was diagnosed with interstitial lung disease. Despite becoming increasingly ill and struggling with every breath, she remained optimistic, brave and cheerful until the end. Her courage is an inspiration to all who shared time with her.
Friends are invited to join the family on August 11th for a celebration of her life at the Woman's Club of Wisconsin, 813 E. Kilbourn Avenue: visitation at 2 PM, program at 3 PM (more info here). In lieu of flowers, memorials in Martha's name would be appreciated to the Milwaukee Art Museum Docent Fund, the Woman's Club of Wisconsin Foundation, or DonorsChoose.org (read more here).